Welcome to GeoGenius!
GeoGenius is a product of Brombacher & Associates, developers of the NumberSense Mathematics Programme. Our work is focused on three main areas: teacher training, materials development, and research.
Watch Video
GeoGenius Kits
The Construction Kit and Visualisation Kit provide fun-filled, interactive ways to learn about Geometry!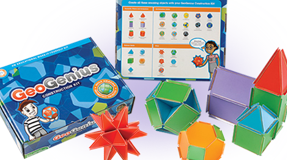 Construction Kit
The GeoGenius Construction Kit is a fun-filled, teaching and learning aid for the study of three-dimensional (3D) geometry.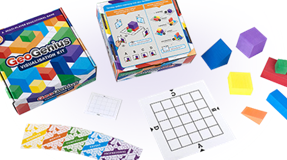 Visualisation Kit
The GeoGenius Visualisation Kit is a fun-filled teaching and learning aid to develop confidence in seeing objects from different positions (points of view).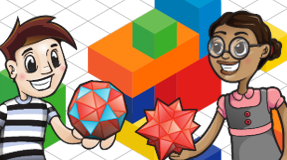 Purchase the Kits
Purchase the GeoGenius Kits by following the link below to www.NumberSense.co.za.
Purchase the GeoGenius Kits
The world in which we live is made up of shapes and objects. The study of space and shape is called geometry. In developing a geometric sense of the world, it is important that children – both young and old – have plenty of opportunities to play with and build many different objects.